About Off Leash K9 Training
Michael and Carmelina are proud to bring Off Leash K9 Training to Providence, Rhode Island!
From a young age, Michael had an innate desire to teach. That calling led him to education. In 2008, he received his BA in English Secondary Education and began a career in teaching. He spent seven years teaching both high school and middle school English, but  deep down, he knew something was missing. The enthusiasm for education was still there, but there was a missing component. He decided to pair his love for teaching with his passion for dogs. At the end of 2014, Michael took a chance and changed careers. He headed down to the headquarters of Off Leash K9 Training in Woodbridge, Virginia and began his training. Since completing his training, Michael has been working as a trainer for Off Leash K9 Training in the New York Metro area. To this point, he has worked with over 100 dogs ranging from Yorkies to Great Danes and every breed in between. He has trained dogs across the entire spectrum of the canine world from happy-go-lucky puppies to dogs displaying severe human and dog aggression, separation anxiety, and resource guarding. Recently, both Michael and his wife, Carmelina, decided to bring OLK9 to Rhode Island, and they can't wait to show Rhode Islanders what the rest of the country has known for a while: that there's no dog like an OLK9 trained dog!
The OLK9 system vastly improves the relationship between dogs and dog-owners by allowing clear communication off leash with distractions. OLK9 uses marker training, but we specialize in e-collar training to gain unparalleled obedience from your dog. There are a bunch of major misconceptions with e-collar training (see FAQ). E-collar training is more about using a ball as a reward, than it is about using the e-collar. Off-Leash K9 Training is comprised of off leash dog trainers with experience and training ranging from the US Marine Corps, DOD, US Secret Service, and private sector experience! We guarantee 100% Obedience, 100% Off-Leash! Your dog will be trained to have the same level of obedience as most police/military working dogs!
What we enjoy most is seeing dogs that have spent their whole lives on a leash, now being 100% Off-Leash and obedient! We thrive when we see the joy on both the dog and the owners' faces when they have mastered a new command without the restriction of a leash.
You can visit our YouTube Channel and watch over 1500+ before/after videos of Nick and his team's work!  Off Leash K9 Training has more documented videos than any dog training business in the entire world!
Dog Obedience Training
Off Leash K9 Training is known for the high level of obedience in real world environments; however, we also specialize in behavioral modification, nosework/detection, protection, service and therapy dog certifications, and K9 tracking training! Give your dog the professional dog training he/she needs to be a happy member of your household. Create a more comfortable environment for your family with an obedient dog.
Contact us to sign up for our Dog Training Program
If you are looking to maximizing your dog's natural abilities and have an obedient pet that you can control with ease, contact Nick White, Master Dog Trainer. Your privacy and pet's issues are protected. You are offered the utmost consideration to make sure your situation with your pet/s. Expert Training for all breeds, all ages, and all issues.
Get Started with: STEP 1
Pay for your desired Training Package below
STEP 2
Click the link to schedule lessons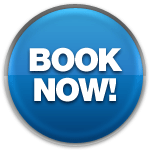 Book Appointment
***YOU MUST PAY FOR YOUR DESIRED TRAINING PACKAGE BEFORE SCHEDULING LESSONS***
**Email us at: [email protected] for more information about our Military/Emergency Services discount, and our Multiple Dog discount!